Canada
VEZINA: Lessons from the Rogers outage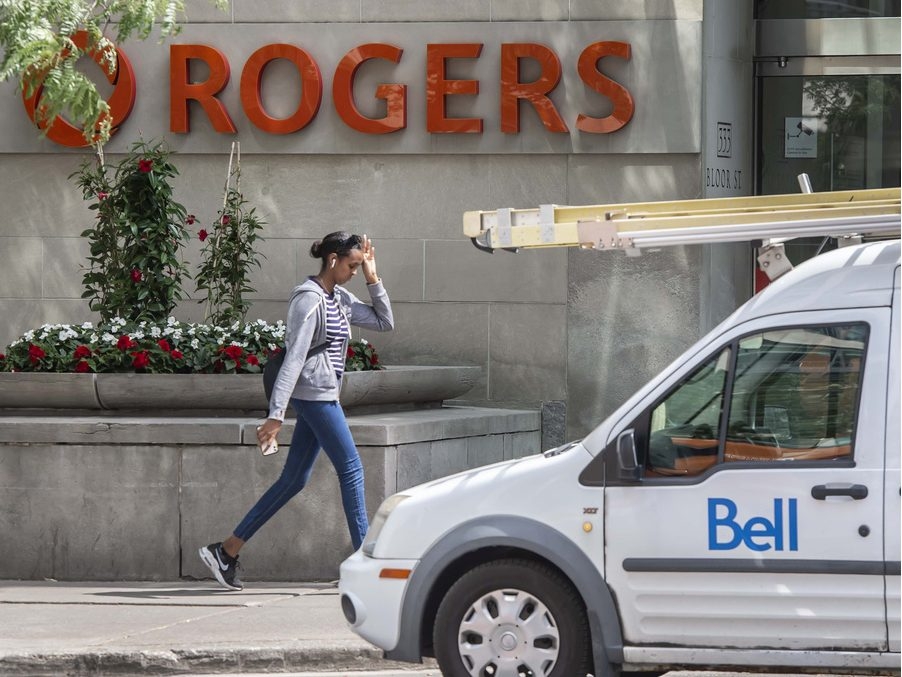 Article content
When any system changes — social, technological, economic — new risks will arise.
Article content
Communication systems are no exception.
Change is important and necessary, but ignorant change combined with hubris — the belief something "will never happen" after the change occurs — is naive and irresponsible.
Rogers Communications recently had another major outage, where multiple dependent systems failed.
This is a relatively complex problem with some fairly serious emergency management implications.
To make it more understandable, here are some of the related issues.
Communication is the most important resource in emergencies.
The reason an emergency is an emergency is due to the fact that something happened which is out of the ordinary, requiring a response that is out of the ordinary to resolve it.
Article content
The solution will always require the activation of an asset or resource to deal with the emergency. If it did not, it would not be an emergency.
Bringing order to chaos by building an organizational decision-making structure and coordinating a response — before the emergency happens — is fundamental to dealing with emergencies.
Without communication, this cannot be done.
The 911 emergency line, for example, does not need to be down for it to be down in practice for many people.
The Rogers outage led to a situation where multiple communication devices were unable to make any outgoing calls, including to 911.
If someone cannot call in, then regardless of whether the call centre can receive calls, 911 is down for that person.
Article content
One recommendation to the public on this issue was to use Bell landlines instead.
But landlines are less and less common year after year.
Even many government agencies and public health networks do not have landlines in their main buildings anymore.
The business continuity plan for outages for many government facilities uses a backup system known as VOIP phones.
VOIP stands for voice-over-internet-protocol. Basically, these are internet telephones requiring both the internet and a source of power to operate.
If the internet or power goes out, and a phone that is dependent on power and internet is the backup, the backup phone is down as well.
By contrast, older copper landlines have independent power sources and do not require either the internet or the power grid to be operational.
Article content
Then there is the problem of hubris.
Both private and public institutions have been warned repeatedly about the problems that occur in adopting new systems with greater technological dependence, without considering what unintended consequences will occur when the new systems fail.
Rarely are risk assessments done that look at the likelihood of a new system failing in comparison to the one it is replacing.
The underlying thinking here is that failure of the new system "will never happen," which leads to scrapping the old system without reasonably considering the risks of the new system failing.
It's one thing when individuals do this, but when a public or private agency that is mandated to always provide a service to the public does it, that is something of an entirely different order of magnitude.
Article content
There is simply no excuse for this.
I teach a course on how to modernize workforces on this issue at York University, in addition to advising and servicing clients spanning more than 15 unique industries.
This knowledge is readily available, but many organizations evidently don't care.
Canada is so bad at this, it is embarrassing.
The risks we routinely assume with little or no control over what happens when something goes wrong baffles professionals in national security, disaster risk reduction and emergency preparedness.
Here are some things people and organizations can do to be better prepared.
Learn about the importance of the continuity of business operations in an emergency, with regard to both information technology and non-information technology systems.
Article content
Do not pay for a service, or get involved in a supply chain, unless the organization in question can give you reasonable assurances about its ability to continue operations in an emergency.
Any organization seeking your business should be able to tell you the reasons it won't go down in an emergency, and how your service will be impacted during that emergency if it does.
If the risks aren't sufficiently addressed, or if you're not satisfied with the response to unexpected outages, then don't use them. They don't deserve your business.
The only way organizations are going to care about this is if their stakeholders make it a priority.
— Vezina is the CEO of Prepared Canada Corp. and teaches disaster and emergency management at York University. He can be reached at [email protected]